Amor Charm Necklace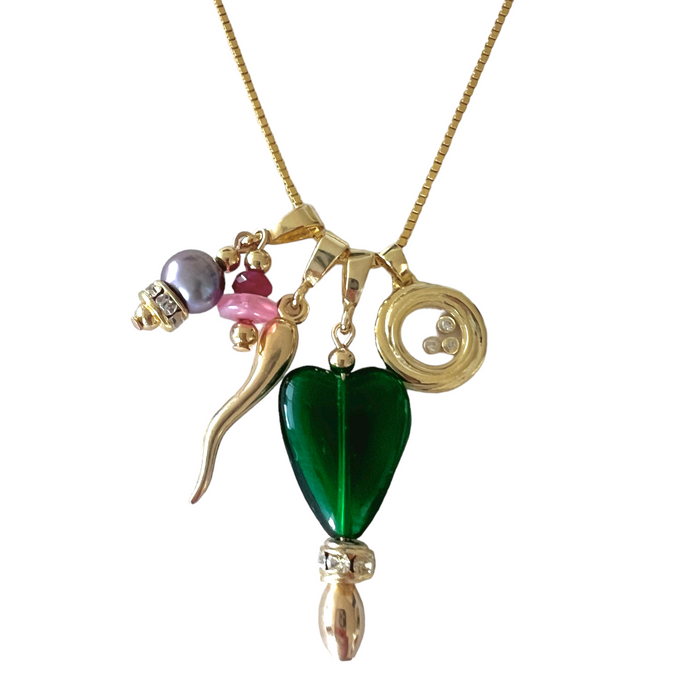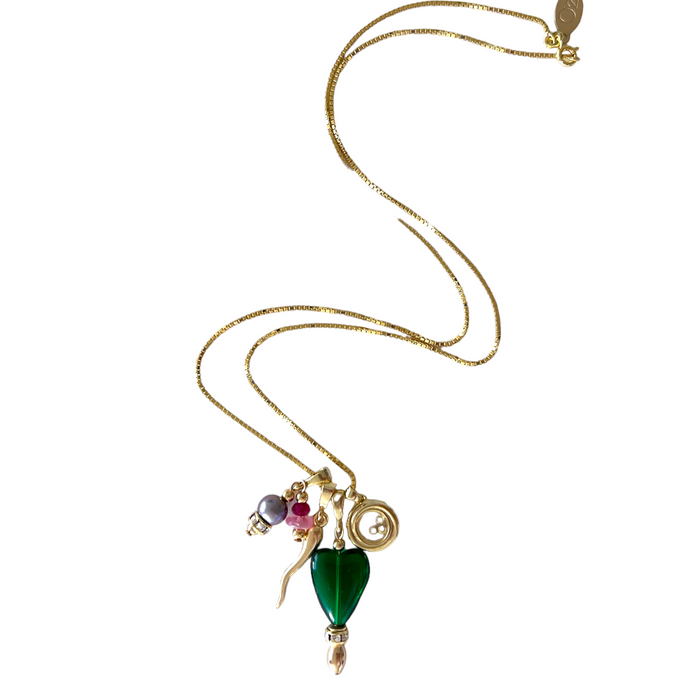 Beautiful chain necklace with meaningful and delicate charms coexisting together in one stunning piece. The Amor Necklace is the perfect timeless piece for you to have  and it goes great together with our Freddy Necklace, Lennon Necklace and Britney Necklace, among many others.
Charms Symbology :
Green Heart : Heart  Chakra, promotes self love, empathy, compassion and forgiveness
Cornicello : Protection, strength and prosperity
Ruby Stone: Confidence and Passion
Black Pearl: Wisdom and abundance 
Locket : Something you want to keep and cherish forever.
Color: Multi
Components:
Box Chain Style
Fresh Water Black Pearl 
Ruby Stone 
Sterling Silver
Czech Glass
Rhinestone
Cz Crystal
18k Gold Plating 
18k Gold Filled 

Designer's Note 
Please note that all of our pieces are crafted by hand and one-of-a-kind, and may therefore vary slightly in shape, color and size. 
All of our pieces are GENDERLESS.
 Avoid contact with anything containing derivatives of alcohol.