Belle Necklace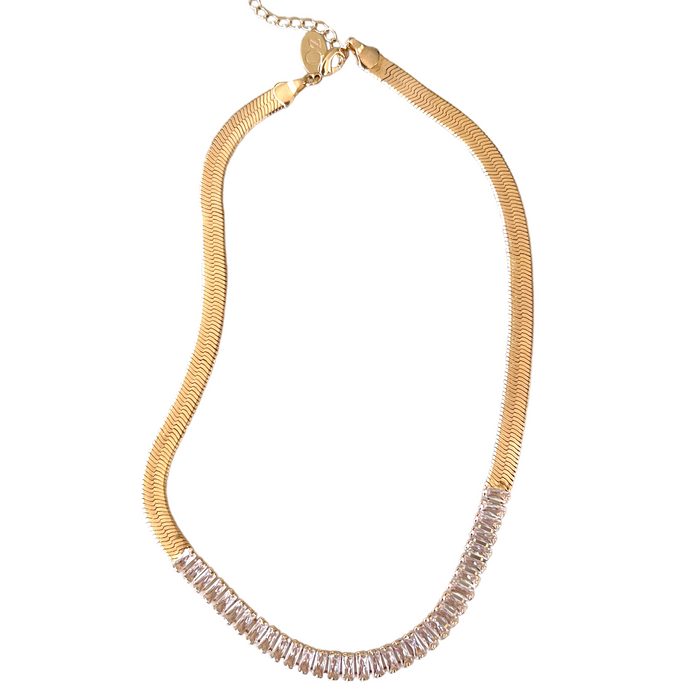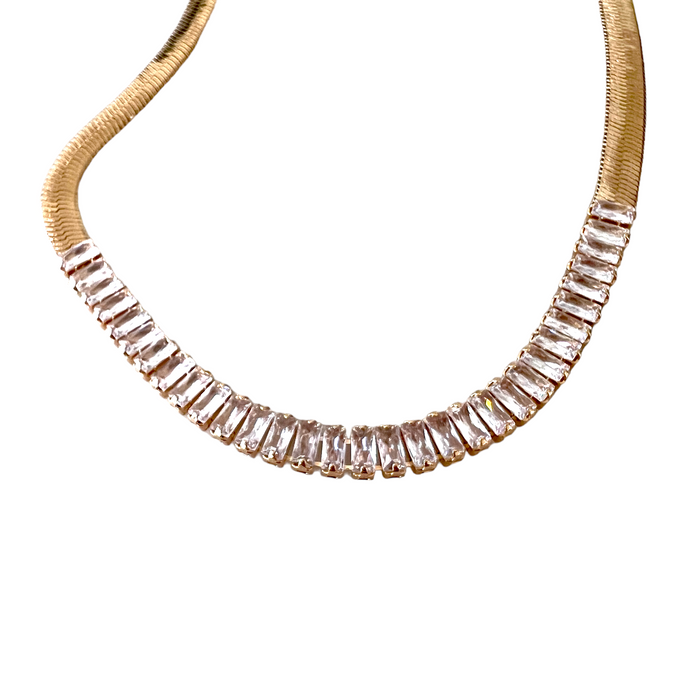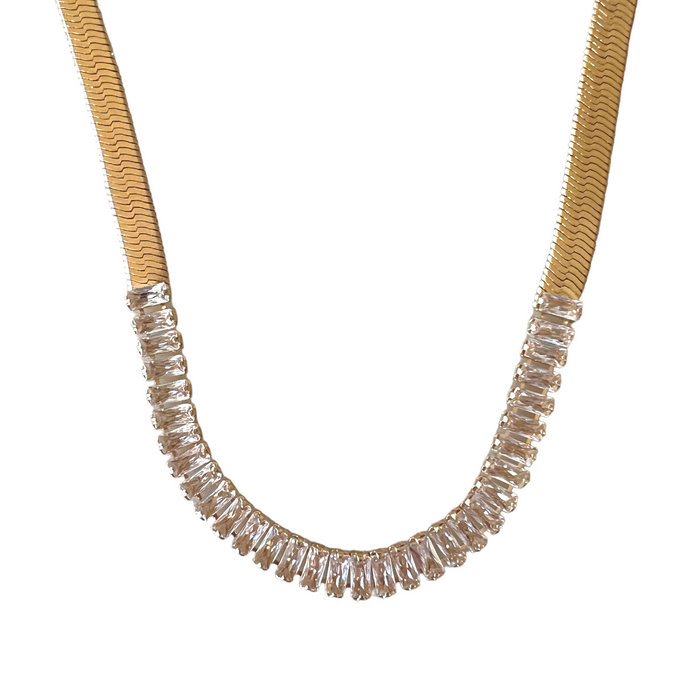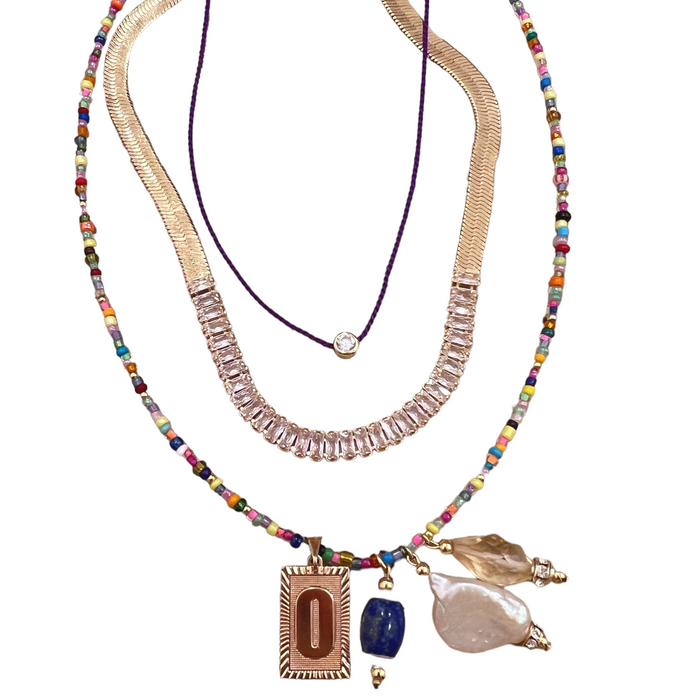 Stunning herringbone style chain necklace with middle baguette crystal accents.  This out of the box design makes this piece a very unique one and it can definitely add some spark and love to your layering experience. The Belle Necklace goes great together with all of our pieces.  
Color: Gold
Length: 14"
Extension: 2"

Components:
Lobster Clasp
Crystal CZ
18k Gold-Filled
Designer's Note 
Please note that all of our pieces are crafted by hand and one-of-a-kind, and may therefore vary slightly in shape, color and size. 
All of our pieces are GENDERLESS.
Avoid contact with anything containing derivatives of alcohol.