Blanca Necklace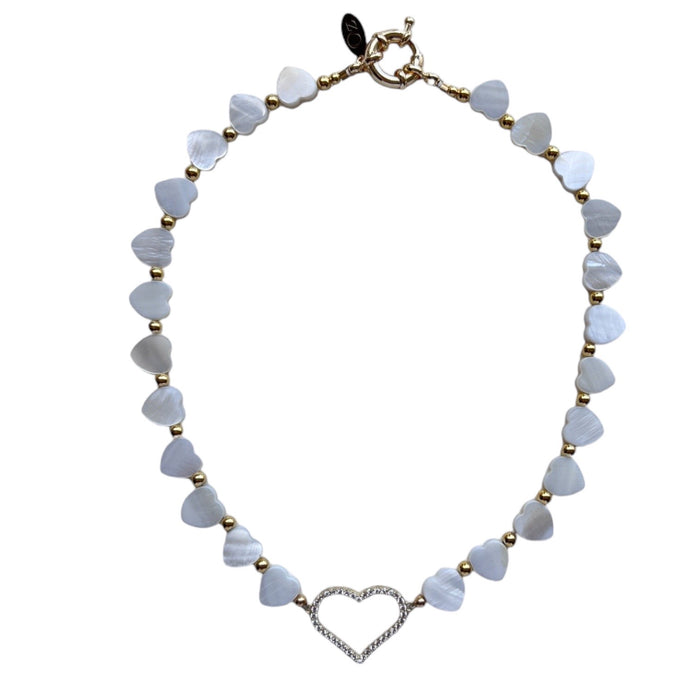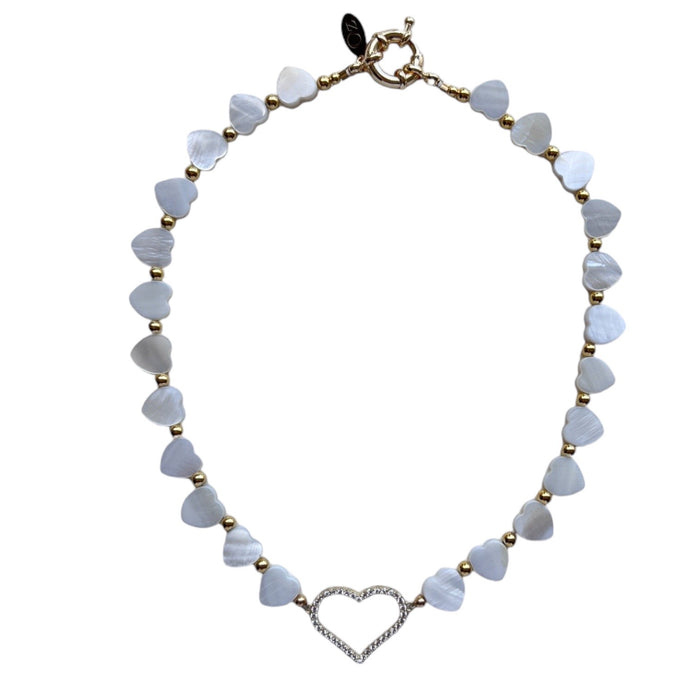 Heart shaped Mother of Pearl beaded necklace with crystal heart center piece connector. 
This delicate heart on heart piece is a timeless treasure. 
Color: White 
Components:
Spring Clasp
Mother of Pearl 
Sterling Silver
CZ Crystal
Brass 
18k Gold Plating
 Designer's Note 
Please note that all of our pieces are crafted by hand and one-of-a-kind, and may therefore vary slightly in shape, color and size. 
All of our pieces are GENDERLESS.
Most times pearls will have slight imperfections, small blemishes, or an irregular shape due to the uniqueness of their nature. 
Avoid contact with anything containing derivatives of alcohol.