Kacey Bracelet Set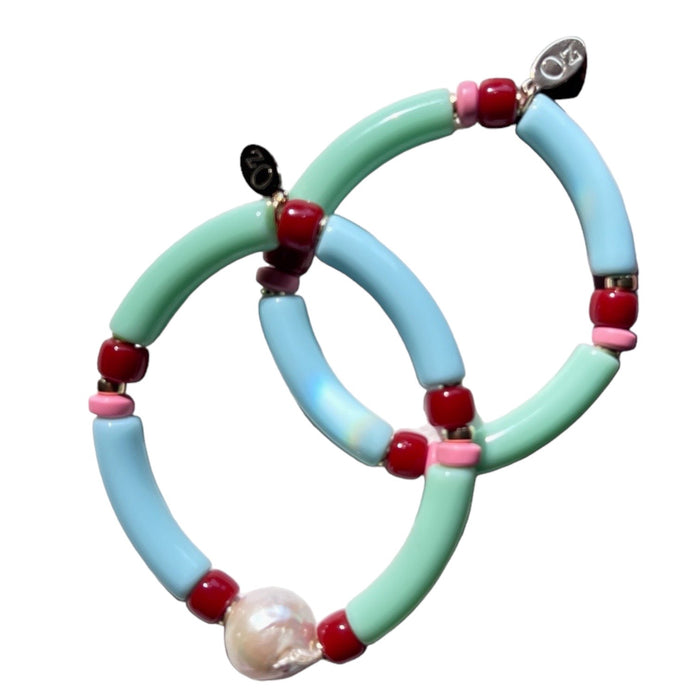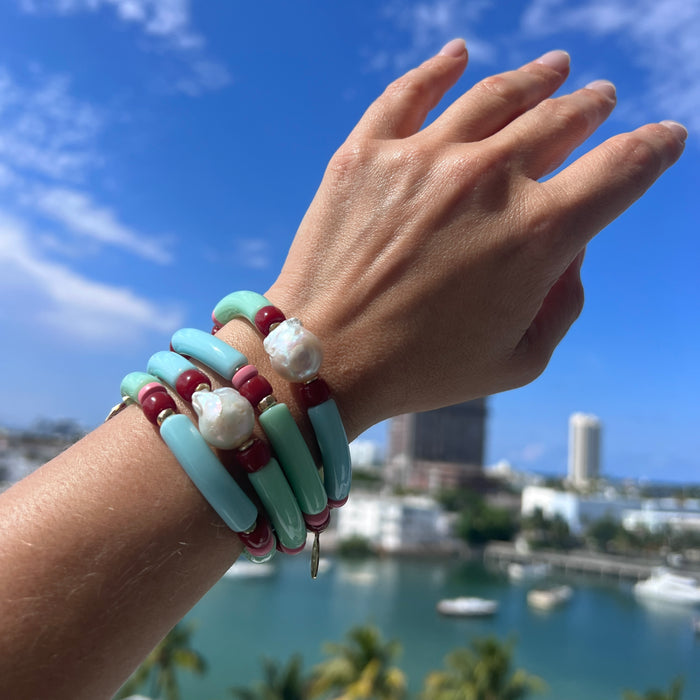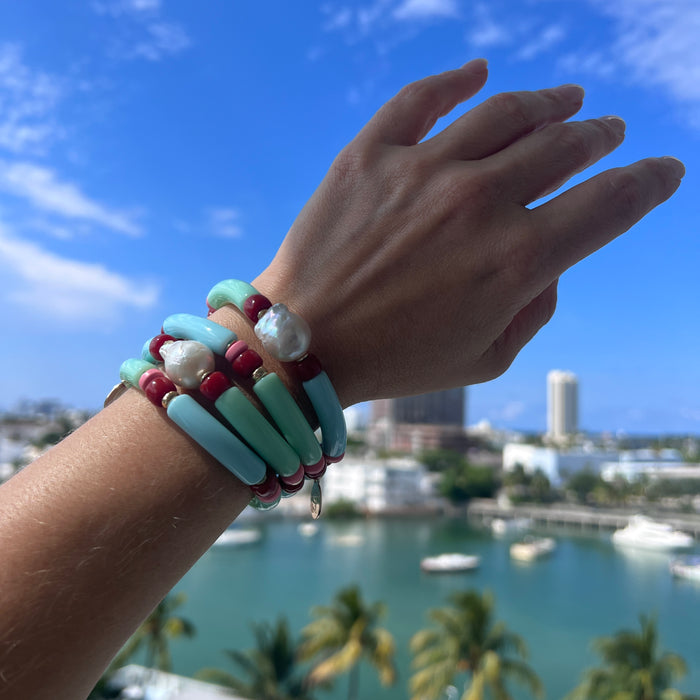 Pastel Color-Block elastic bracelets with bold fresh water Pearl accent. This cool set of two is the perfect addition to your wrist. 
 Color: Pastel Green / Pastel Blue 

 Components:
 Resin
 Fresh Water Pearl
 Acrylic 
 Rubber 
 18k Gold-Filled
Designer's Note 
Please note that all of our pieces are crafted by hand and one-of-a-kind, and may therefore vary slightly in shape, color and size. 
All of our pieces are GENDERLESS.
 Most times pearls will have slight imperfections, small blemishes, or an irregular shape due to the uniqueness of their nature. 
Avoid contact with anything containing derivatives of alcohol.