Jackie Necklace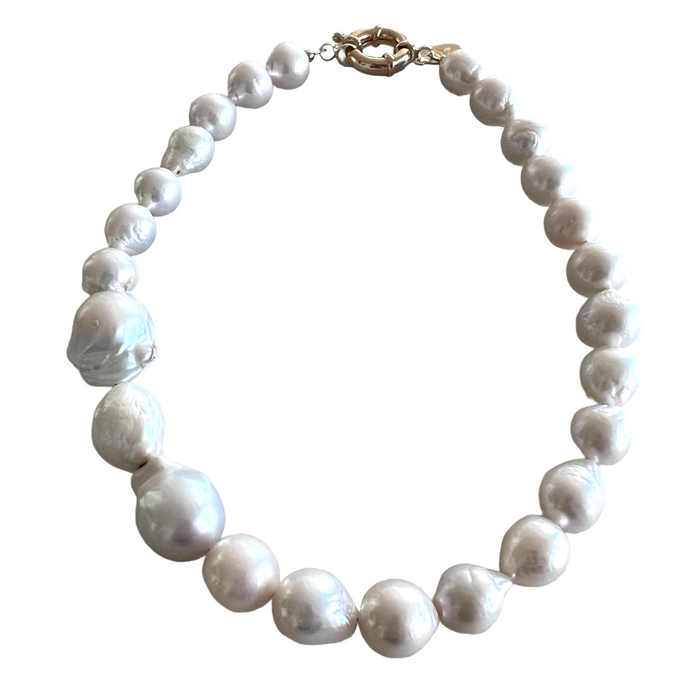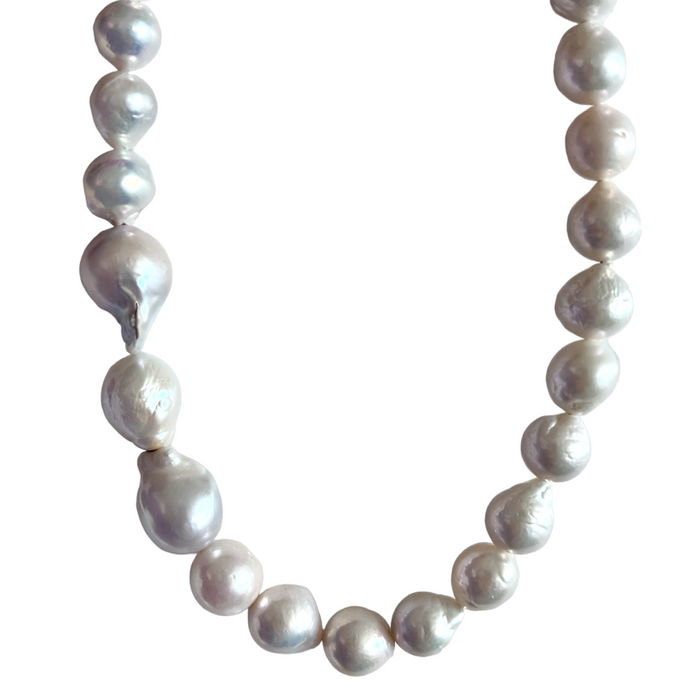 This is an iconic piece that all women who adore pearls as much as I do should definitely have in their jewelry box. The Jackie asymmetric multi-shaped pearl necklace is just a MUST-HAVE babe!
This styles looks great together with ALL of our necklaces. 
Color: White

Components:
Spring Clasp
Fresh Water Pearl
Baroque Pearl
Brass
Sterling Silver
18k Plating 

Designer's Note 
Please note that all of our pieces are crafted by hand and one-of-a-kind, and may therefore vary slightly in shape, color and size. 
All of our pieces are GENDERLESS.
Avoid contact with anything containing derivatives of alcohol.