Iris Necklace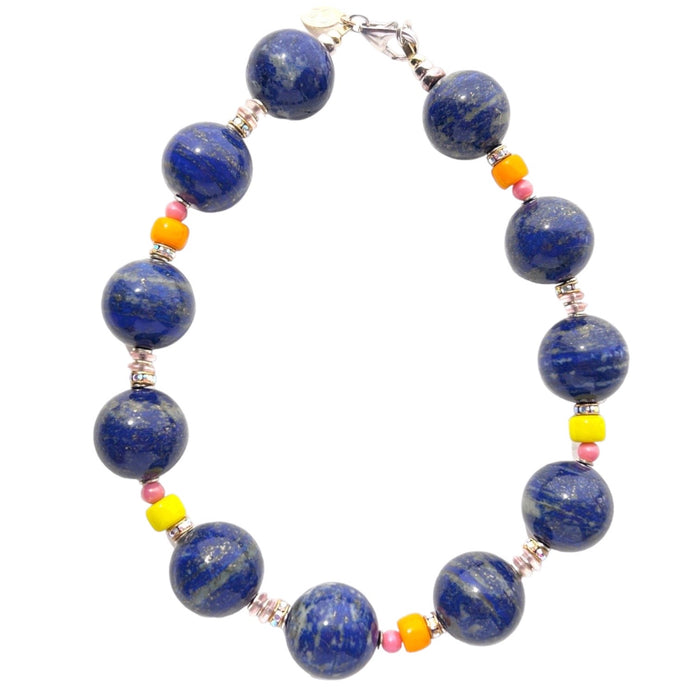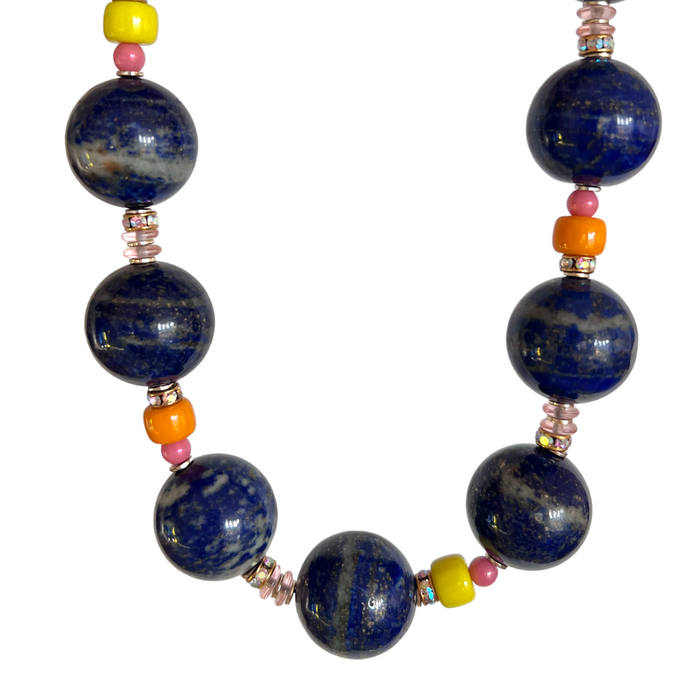 Stunningly beautiful semiprecious stone beaded necklace with colorful and sophisticated fun accents.
Lapis Lazuli  is known for helping encourage self-awareness, it also allows self-expression and reveals inner truth, providing qualities of honesty, compassion and morality to the personality.  Stimulates objectivity, clarity and encourages creativity.  This powerful stone assists to confront and speak one's truth and inspires confidence.  It bonds relationships, aiding in expression of feelings and emotions.

The beautiful blue stone was one of the highest regarded gems in Egypt. 
Chakras: Throat Chakra and Third Eye Chakra
Color: Deep Blue flecked with Gold (Pyrite)
Stone Bead Size : 20 mm
Components:
Lapis Lazuli
Lobster Claw Clasp
Sterling Silver
Rhinestone
Czech Glass
Resin 
18k Gold filled 
Designer's Note 

Please note that all of our pieces are crafted by hand and one-of-a-kind, and may therefore vary slightly in shape, color and size. 
All of our pieces are GENDERLESS.
Avoid contact with anything containing derivatives of alcohol.