Jemima Necklace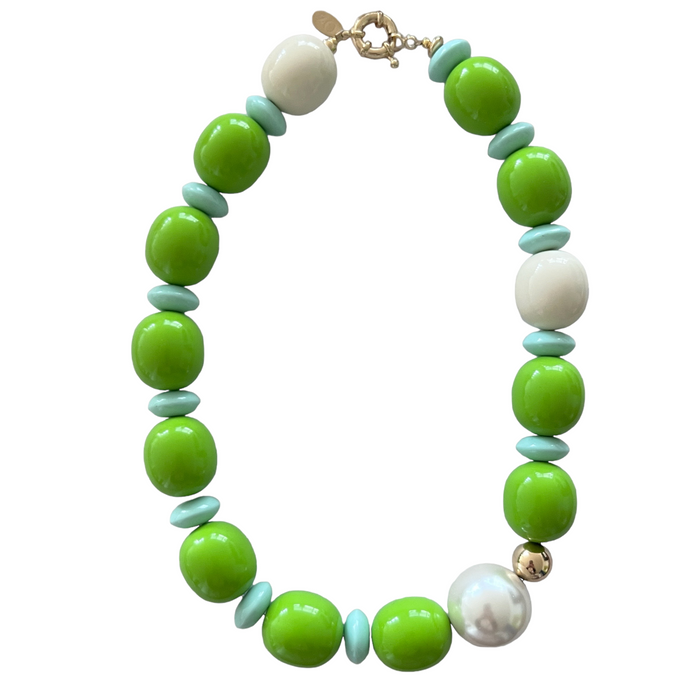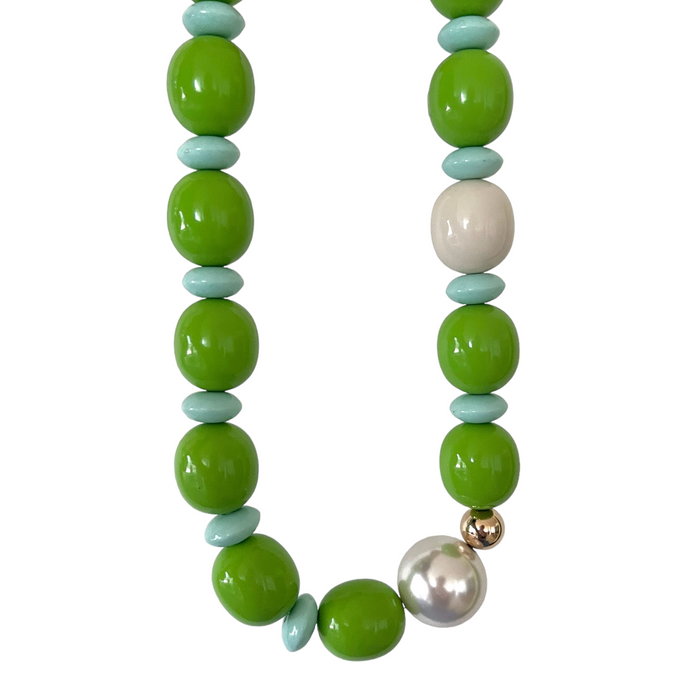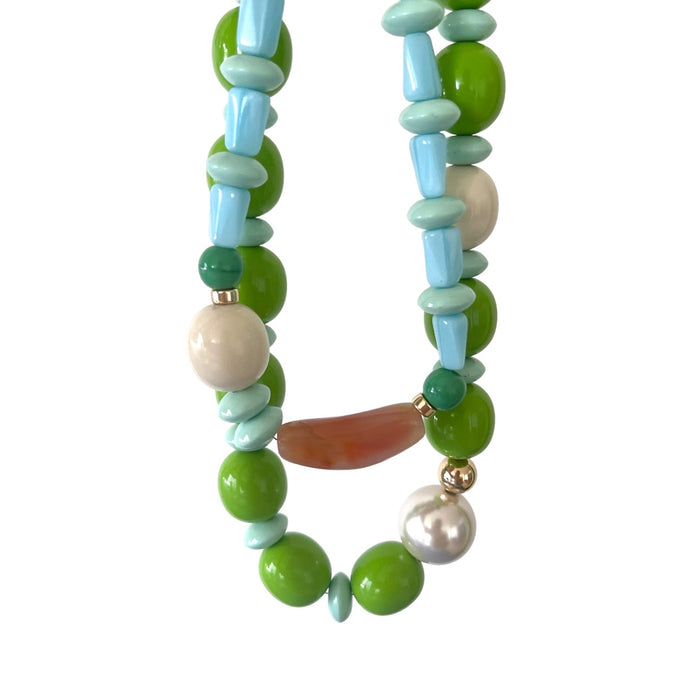 Asymmetrical oval shaped beaded statement necklace with large Sea Shell Pearl accent. The vibrancy of this bold piece makes our Jemima Necklace a very special one. This necklace looks great together with our Mara Necklace.
Shell Pearls are made from the inner lining of oyster shells, also known as Mother of Pearl. The substance is ground to a fine powder, shaped, dyed and coated with natural pearl nacre and then a protective coating to give it lustre. Shell pearls, vary in shape and sizes. They can be very beautiful. 

This piece is made of vintage beads.
Color: Green / Multi
Components:
Spring Clasp

Acrylic 
Sea Shell Pearl 
Resin
18k Gold Filled 

Designer's Note 
Please note that all of our pieces are crafted by hand and one-of-a-kind, and may therefore vary slightly in shape, color and size. 
All of our pieces are GENDERLESS.
Avoid contact with anything containing derivatives of alcohol.