Jessa Necklace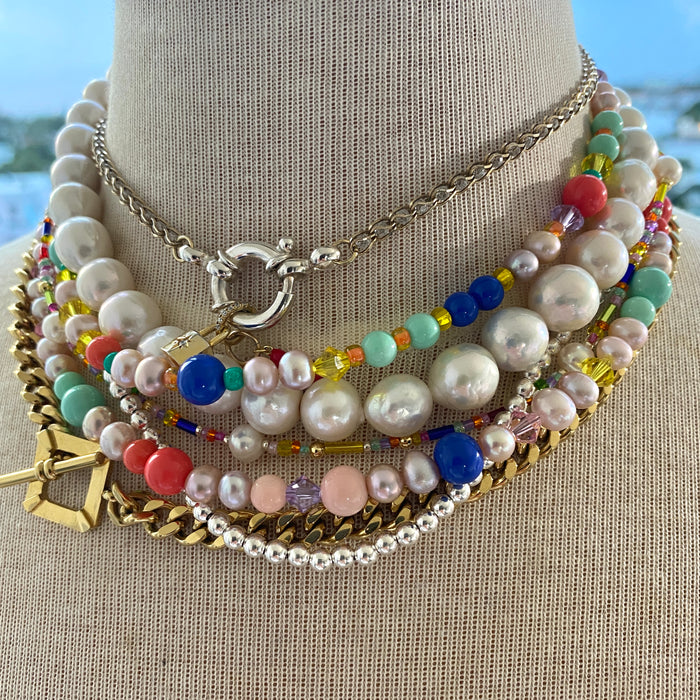 The Jessa is a stunning bold cuban style chain necklace with a unique textured oversized square shaped clasp. This piece has a rock and roll cool vibe with a magnificent edge to it. Definitely a MUST-HAVE!
Color: Gold
Components:
Stain Steel
18k Gold Plating
Designer's Note 
All of our pieces are GENDERLESS.
Avoid contact with anything containing derivatives of alcohol.