Mott Trio Set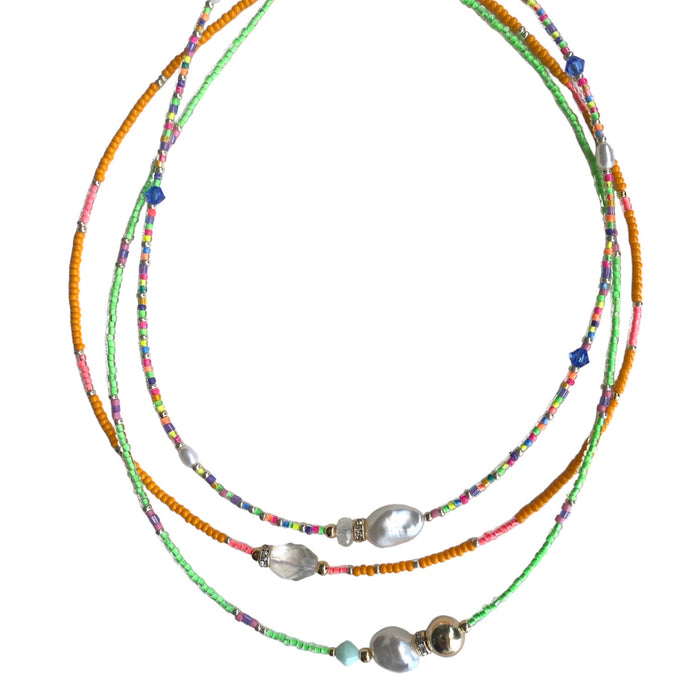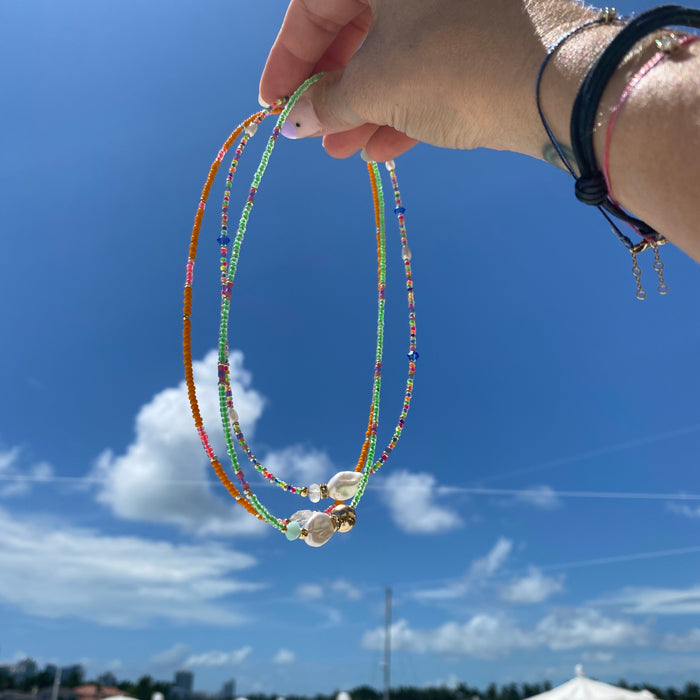 Dainty bright colored set of three necklaces with multi stone accents. The Mott Trio Set is the perfect Summer addition to your neck mess.
Color: Multi
Components:
Lobster Clasp 
Baroque Small Pearl
Czech Glass
Clear Quartz
Swarovski Crystal
Sterling Silver
18k Gold Filled 
Designer's Note 
Please note that all of our pieces are crafted by hand and one-of-a-kind, and may therefore vary slightly in shape, color and size. 
All of our pieces are GENDERLESS.
Avoid contact with anything containing derivatives of alcohol.