Rhea Necklace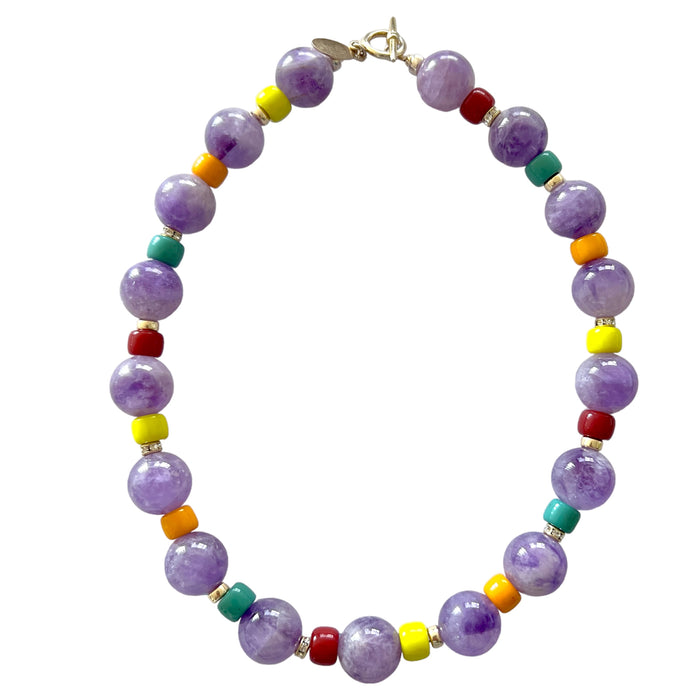 Gorgeous Semi Precious stone beaded necklace with colorful and sophisticated fun details.
Amethyst is a powerful and protective stone that has a wide range of benefits, it is also considered one of the most powerful stones in terms of emotional balance since it helps center one's emotions. Its energy can help people to deal with both emotional highs and lows, It is also great for people who experience anxiety, fear, grief, loss, sadness and rage.
It's high- vibrational color, purple guides you to turn inward so you can get back to a state of equilibrium.
 Chakras: Third Eye Chakra and Crown Chakra
 Color: Purple
 Components:
 Amethyst
 Toggle Clasp
 Sterling Siler
 Rhinestone 
 Resin 
 18k Gold Filled 
 Designer's Note 
Please note that all of our pieces are crafted by hand and one-of-a-kind, and may therefore vary slightly in shape, color and size. 
All of our pieces are GENDERLESS.
Avoid contact with anything containing derivatives of alcohol.